Vintage and Sports
Car Specialists
Restorations
We are keen to take care of the total or partial restoration project of your car or bike.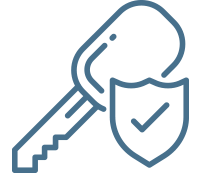 Sales
We buy, restore and sell vintage cars and bikes always taking a special care for the models we deal with.
Consultancy
We offer you our consultancy in seeking your dream car, evaluating a possible restoration.
ABOUT US
Car enthusiasts since ever, when, as babies, a small dish magically became a steering wheel. Passion has led us to assiduously be part in the world of cars, as a hobby and as a job.

Passion for classic cars, is after all, passion for things of yore , for a simpler world when a kid could recognize his father's car approaching by the raspy sound of the exhaust.
You may find our cars on:
Datsun 240Z 1970 The 240Z was the progenitor of a great race, that of the Japanese sports cars. Almost unknown in Italy, …
Porsche 944 Turbo 1986 Any Porsche, as you know, needs a complete restoration only if abandoned in a backyard or in a …
Citroen DS 21 Pallas 1970 For those around 50, the "goddess" is probably a sweet memory of when they were child. She …
Make an appointment
Would you like to view our cars, sell your car or receive consultancy?