We are keen to take care of the total or partial restoration project of your car or bike. We will follow the whole process also being in charge of buying the necessary spare parts. When advisable we will suggest modifications or upgrades to make your motor car more confortable, faster, safer and suitable to modern traffic conditions.
We are used to treat any car as if it was ours. Probably that is why we want to evaluate the possible restoration projects together with our customers. Passion is what counts for us and we will never consider a loss of time that spent talking with you about engines, suspension, set-ups or mufflers, because we know that we will learn something from every one of you, making our experience wider.
We are obviously ready to take care of your project at your trusted professional's workshop following you from a to z.
Our aim is that of offering you the chance to put you in the driving seat of you beloved one after a restoration completed to perfection.
We buy, restore and sell vintage cars and bikes always taking a special care for the models we deal with. Every car should fascinate us and be a pleasure to buy and a pain to sell.
Many of the cars we offer have been our driving at least for a short time because we could not deny our passion and resist to a Porsche's boxer singing, a Jaguar 6 symphony or the deep roar of a Alfa 4.
We offer you our consultancy in seeking your dream car, evaluating a possible restoration. Sometimes we will suggest to change or modify just a few parts in order to keep the car as much as possible in its original state.
Our job is also taking care of all the paperwork concerning your car registration, homologation of barn finds, club membership and ASI certifications.
We will sell your car or bike at the agreed price carrying out all the bureaucracy matters.
We also organize touristic tours through spectacular roads of our country and in cooperation with specialized companies we may also offer participation in track-days at Italian racetracks just for classic cars.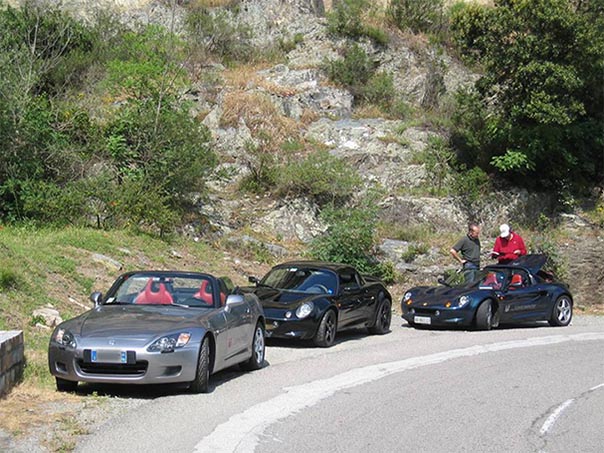 Make an appointment
Would you like to view our cars, sell your car or receive consultancy?